You know Uvac canyon and its spectacular views? This nature reserve became one of the most popular destinations in Serbia in last couple of years. Many tourists all over the world are swarming around Uvac and its attractions. Aside of Uvac boat ride there are marvelous viewpoints, observation decks, hiking trails, griffon vultures, caves and so on.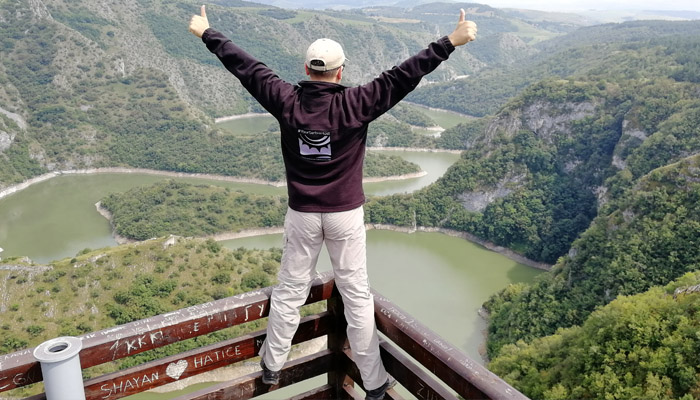 What went wrong?
Unfortunately for this gem of Serbian tourism, popularity and increase of visitors came with a price. This time the price is not environmental as one might think. It's related to safety of visitors when attending different activities organized by locals. To make things even trickier, the negligence is the same no matter if the activity is provided by private individual suppliers or by the state managed Nature reserve.
I'll elaborate this with few examples. The most popular day activity here is Uvac boat ride with visit to Ice cave, together with climb to observation deck above the canyon. I have been on this activity personally many times over the last couple of seasons as well as other #YourSerbiaHost crew members. We took there our guests and we all share the same impression: it's not safe!
Why we think Uvac boat ride is not safe
First thing I'll write about is the boat ride itself. Very often you'll see overcrowded boats, cruising the canyon with more people than allowed. Many of the local boat owners are not even registered for the activity. Hence they don't have proper licenses and they are not in compliance with regulations. Which in most cases means that they don't have necessary equipment, skills or awareness to provide this serious and responsible service. I have never witnessed that boat captain gave any safety instructions before commencing the ride, or suggested to his passengers to put the life-vest. Not even to show them were those were, at least.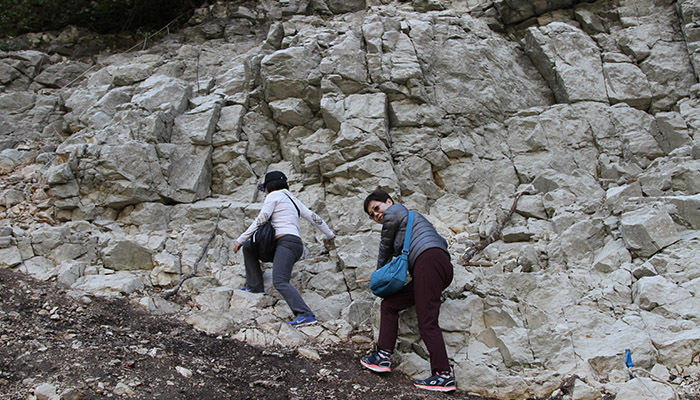 If you take the ride from Nova Varoš side of the lake, this activity will last for 5-6 hours, which means that you'll be completely dependent on the boat captain for almost half of the day. There are no other ways you can return to the starting point on your own. So if you go, make sure that you bring water, some snacks and proper gear (weather conditions might change from hot sunny day to freezing rain and wind in just couple of hours, sometimes even minutes).
Ice cave visit and safety
Second spot on this day activity, which is also questionable in terms of safety, is visit to the Ice cave. The cave itself is operated by state managed Special Nature reserve and everything about the operation is under their jurisdiction. So this time I'm not talking about individual entrepreneur's responsibility, but about responsibility of authorities.
The entrance to the cave is located on a very steep cliff above the river. So the only way to access the entrance from the boat is over an improvised staircase, with almost no proper railing on the side (there is a steel cable instead). This is not a problem if your boat is the only one tied to the staircase and if you are fit and skilled hiker with proper shoes. But if there are six boats (or more) at the same time tied to the staircase or one to the other, it's totally different story. If majority of people on site are not prepared for this conditions (not to mention seniors with walking sticks) and if on top of that is raining, getting up and down the staircase can be a challenge even for the fittest.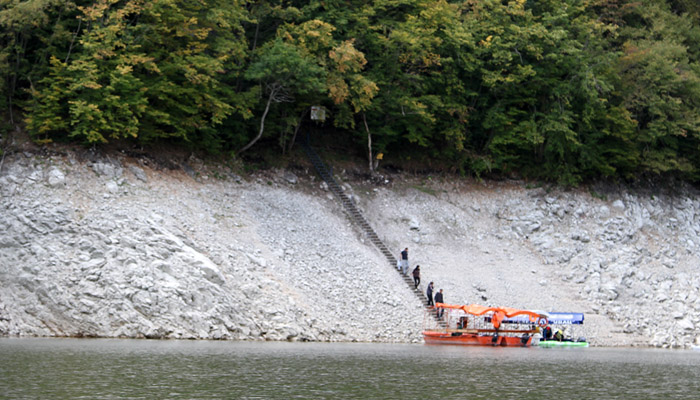 To be honest, I never witnessed an incident on this location, but I think it's the divine miracle which keeps people safe there.
Exploring the cave itself can also be tricky because of the slippery surface. Proper paths or railings are missing as well and since it's complete dark moving along must be done with extra caution. They made some improvements last year, but certainly there is a long way to cover until that visit can be labeled as "easy for everyone".
Hike to the observation deck above Ice cave and safety
As the final activity before return, tourists are usually taken to the observation deck. The deck itself is a great experience and it gives you breathtaking views over the canyon, but getting there can be a horror.
Climb to the deck takes some 20-30 minutes (usually). Path goes over rocks and stones first, then through the forest using unmarked, unpaved trail, without railings or handles which will prevent visitors from slipping or falling. Not to mention that boat captains who are "guiding" the groups from their boats usually don't prepare their guests for this conditions. It was not once that I saw people climbing in flip-flops, in high-heals or other inadequate footwear. Many of the visitors are completely unaware where they are going, so they realize that it's not for them somewhere on the mid-point of the hiking trail. By that moment they are too tired to continue and too far to return on their own. So sometimes they just stay foot and wait for some other group to pass by and lead them down.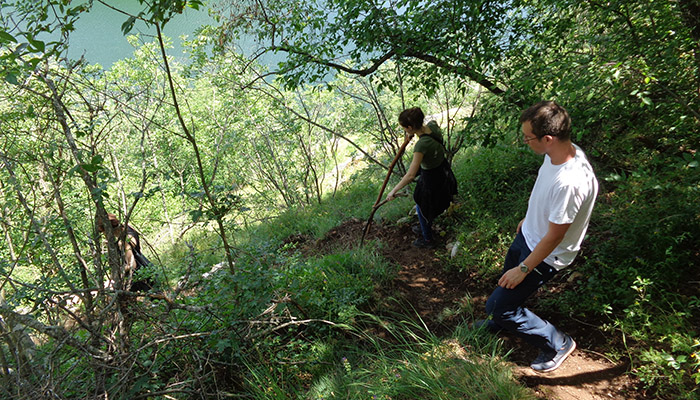 All our caution and seriousness didn't prevent from having an almost incident situation on one occasion. A big stone slid from a rock above and nearly hit one of our guests who was walking by. Luckily it missed her for few centimeters, so there was no damage made. But it could have been completely different outcome. And having in mind that the Nature reserve rangers don't have any rescue equipment on the spot, that they don't have speed boats or helicopters, any kind of urgent assistance would be very slow and inefficient, which would lead to even greater consequences.
Why we stopped offering Uvac boat ride in our tours to Uvac
All of these experiences combined, led me to the decision to stop including Uvac boat ride as an activity in our tours in the future. Or at least until resources, conditions and awareness there improve. At the moment we have two predefined tours offering Uvac Canyon as the destination. One as a day trip and the other as a tour with one overnight, but none of them offers Uvac boat ride anymore.
At the end, let me make myself clear about Uvac Canyon boat rides and other activities mentioned above. I'm not saying that you shouldn't go on a ride, or that you shouldn't go to the Ice cave, I'm just saying you should be aware of the potential risks and to take that seriously. The fact is, Uvac Canyon was for number of years unknown destination for mass tourism and majority of visitors were hikers, mountaineers, people who are fit and prepared for outdoor activities. So for them all of these are regular conditions. Problem evolved when Uvac Canyon became popular almost overnight for mass tourism and when local people saw an opportunity to monetize its growing popularity. But without knowledge, will or resources to keep up with changes that mass tourism brings.
I'm sure that things will improve quickly, but until then for us at Serbian Private Tours safety of our guests is the priority.
Feel free to share your experience with Uvac boat ride in the comments below.