In March, April and May Serbia had a huge publicity in the world media due to vaccination which was available for foreigners. That process was suspended after some time, but the need remained. I wrote about that in one of the previous posts. Since then we saw huge number of requests for vaccination in Serbia for tourists. Unfortunately, aside of registering their interest for getting a vaccine in the government e-system, we couldn't do much more.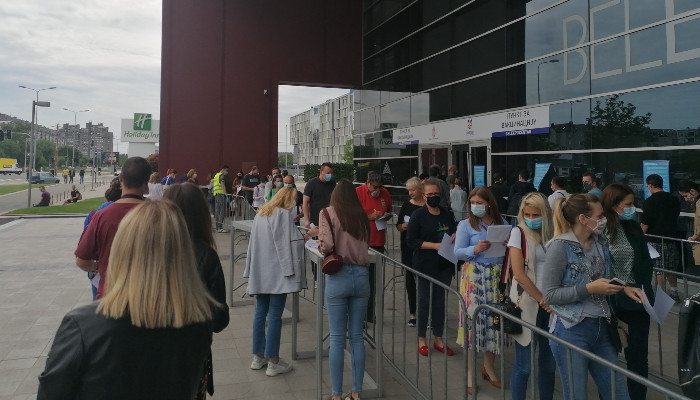 Luckily the situation has changed since mid August and Serbian authorities are now again allowing vaccination in Serbia for tourists. There are some conditions that need to be met, but all-in-all the process is pretty straightforward.
How the vaccination in Serbia for tourists works
In order get a vaccine you should know following:
You can't apply for the vaccine on your own. Your application needs to be submitted by a travel agency or a hospitality facility. There is a registering system which is not publicly available.
Vaccine is free
Vaccination for this purpose is held in Belgrade only, at the fairground. Other cities in Serbia are not included in this campaign.
Vaccination for tourists who received their appointments is executed only on Fridays, Saturdays and Sundays.
There are three vaccines available for this purpose: PfizerBiontech, AstraZeneca and Sinopharm. NOTE: Even if you apply for a certain kind of vaccine and you get a confirmation, on the day of vaccination you'll be offered with a vaccine which is available currently. So no guarantees that you'll actually get a vaccine that you applied for.
When you get a confirmation for the appointment for the first dose, you'll get a date for the second dose as well.
After the vaccination you'll receive a certificate in English and Serbian with QR code with all the details about the vaccine you received, dates, institution which gave it, etc.
What the travel agency does in the process?
Basic service
The basic service we provide is to book  you a vaccination appointment and accommodation for your stay. For accommodation you'll pay directly at the hotel we booked for you and vaccine comes free of charge. Our service fee to book you an appointment and to organize accommodation is 32€ per person. You can pay for the service by clicking on the "Book now" button bellow.
Once you complete the payment you'll receive a receipt email with instructions and a link to the form on our website with details required by the official government portal. After we we receive the details we will forward those to the official system and you'll get the confirmation to your email. Please note that this last step is done manually so it might take some time from the moment you fill out the details on our website until the data are processed. Especially if you complete the process outside of regular working hours. If from any reason your application is denied by the system and you don't receive vaccination appointment, you'll receive a full refund.
Additional services
Other services we are able to provide outside the basic ones are listed in the table below.
For any additional explanation or inquiry you can reach out to us through our contact page or call us/WhatsApp/Viber us through our number +38163684466.
If you need a negative PCR test for your return trip please read the following post.