What do you like the most to buy: shoes, clothes, jewellery, bags or you just want to buy some interesting souvenir as a gift to someone you care for? Stay with me and I'll suggest you a perfect shopping tour and great places where to shop. If you are maybe a shopaholic and you are crazy for fashion, this route is definitely something that must be checked out while you are in Belgrade.
If you are staying for short time period in Serbian capital you will need only a few hours to make this stroll, and don't worry, you don't have to feel bad for spending time on shopping, you will certainly see couple of city attractions along the way – Residence of Princess Ljubica (wife of Prince Miloš), Restaurant "?" and Church of the Holy Archangel Michael.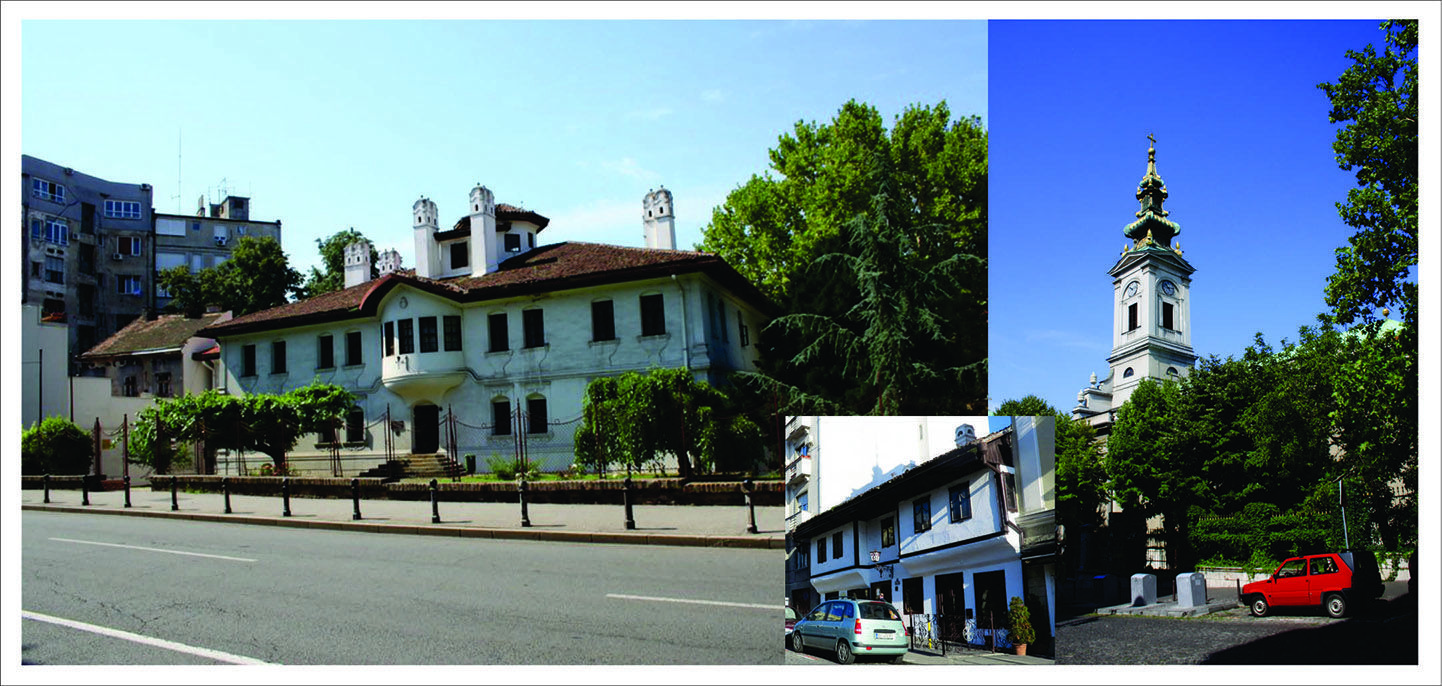 You may instantly notice that Serbian girls look very modern and very nice dressed. It's not surprising, since most of them adore fashion. At the moment Belgrade has an interesting fashion scene of talented and very creative designers. Through this shopping tour you will get some impression about it and see one part of that fashion scene. My focus is on the stores where you could shop products of local designers, but of course global brands are everywhere, you can't miss some of them along the way of this tour.
This charming place is dedicated to promotion and placement of creations that are designed mostly by local artists and designers. Creative team of European Centre for Culture and Debate GRAD (KC Grad) started this project in November 2015 and it looks like it would last for a long time. A real oasis of unique fashion items is hidden behind the small white retro show-window: clothes, shoes, jewellery, bags, furniture etc. This pet friendly place functions as a showroom and gallery with a small café Irmeli Kokko bar. You could enjoy in choosing your designed piece while you are drinking coffee, tea, wine, squeezed juice or even some cocktail. Promotions, lectures, even some workshops are periodically held there, with a lot of really creative people participating.
Address: Pop Lukina 1

Working hours:  12-20h (cafe 14-20h) every day except Sundays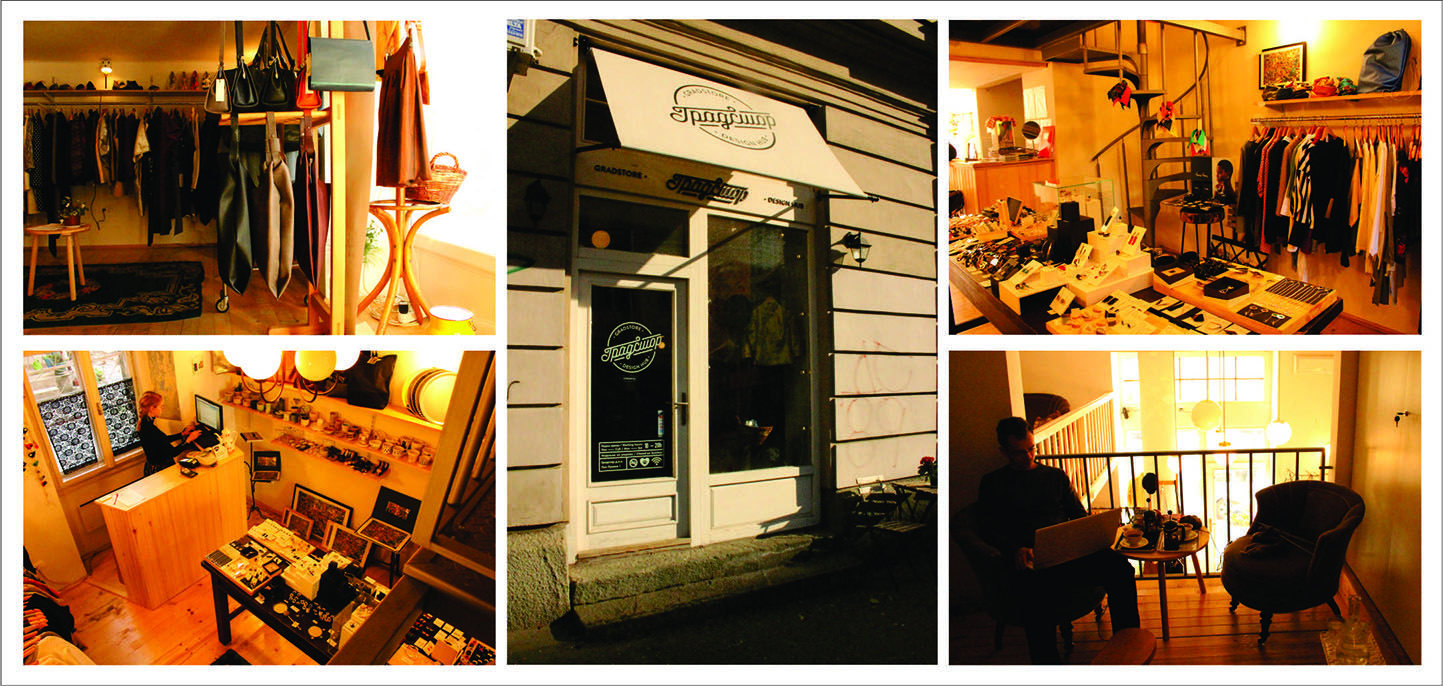 Painter Antea Arizanovic and stylist Jovana Bozovic wanted to give a new life to already used homeware objects and that is how they created a new brand Remake. This cute vintage store is perfect gift shop for people with good taste. One side of the shop is filled with originally painted plates, teacups, bowls, pillows, aprons, notebooks, greeting cards etc. Each item is carefully selected and turned into a brand new piece with interesting graphic message. Other side of shop is a boutique with clothes and shoes of fabulous sisters Ljubinkovic. Clothing models of Ana Ljubinkovic are so originally different that they look like costumes. It's not surprising that world famous pop stars like Miley Cyrus wear it. Ana's sister Iva creates shoes and bags with cheerful colors that perfectly match with her clothing. You could only regret if you skip this place.
Address:  Kneza Sime Markovica 10
Working hours: Monday to Friday 12 – 20h,  Saturday 12 – 16h and closed on Sundays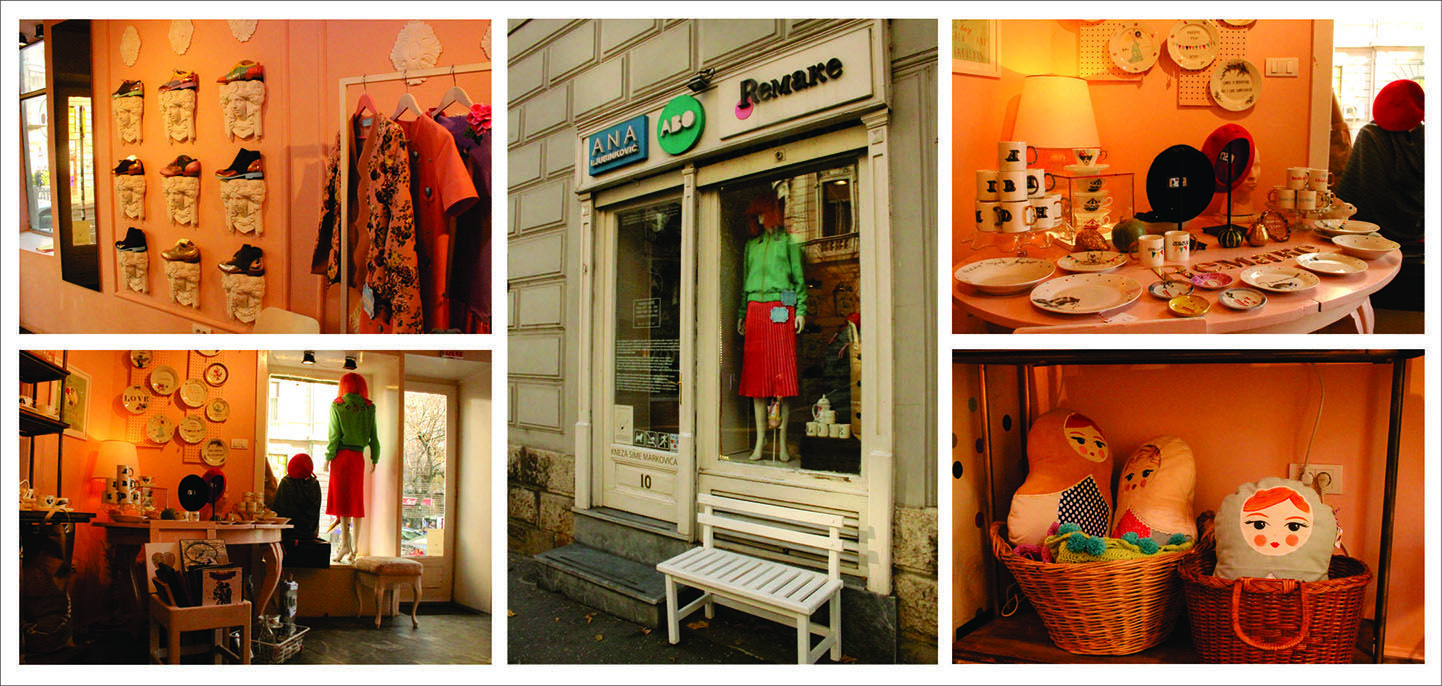 After these two cool places you need just a few steps to discover beautiful city attraction, the Residence of princess Ljubica.  More about this museum you could find out here. In the spirit of old times, you will continue walking the street paved with cobblestone. The cobblestone was inspiration for the name of our next shop.
In the old, more historical part of Belgrade in Kosancicev venac Street 20 you will first enter to a lovely bistro with a large selection of Serbian wines. In the bottom of the cafe you will discover an entrance to concept store. Founder Milena Radenković wanted a store that represents her country in its best light with locally made products. She travelled throughout Serbia to find talented artisans and artists. Her desire is to contribute to the preservation of tradition and local production. Here you can find a collection of refined objects made by artisans and designers from all over Serbia. All of these products (fashion, clothes, wines, books, jewellery, cosmetics or homeware) will remind you of Serbia, no matter which product you choose.
Address: Kosancicev venac 20
Working hours: Thu-Sun 12-20h (store), Every day 9-24h (bistro)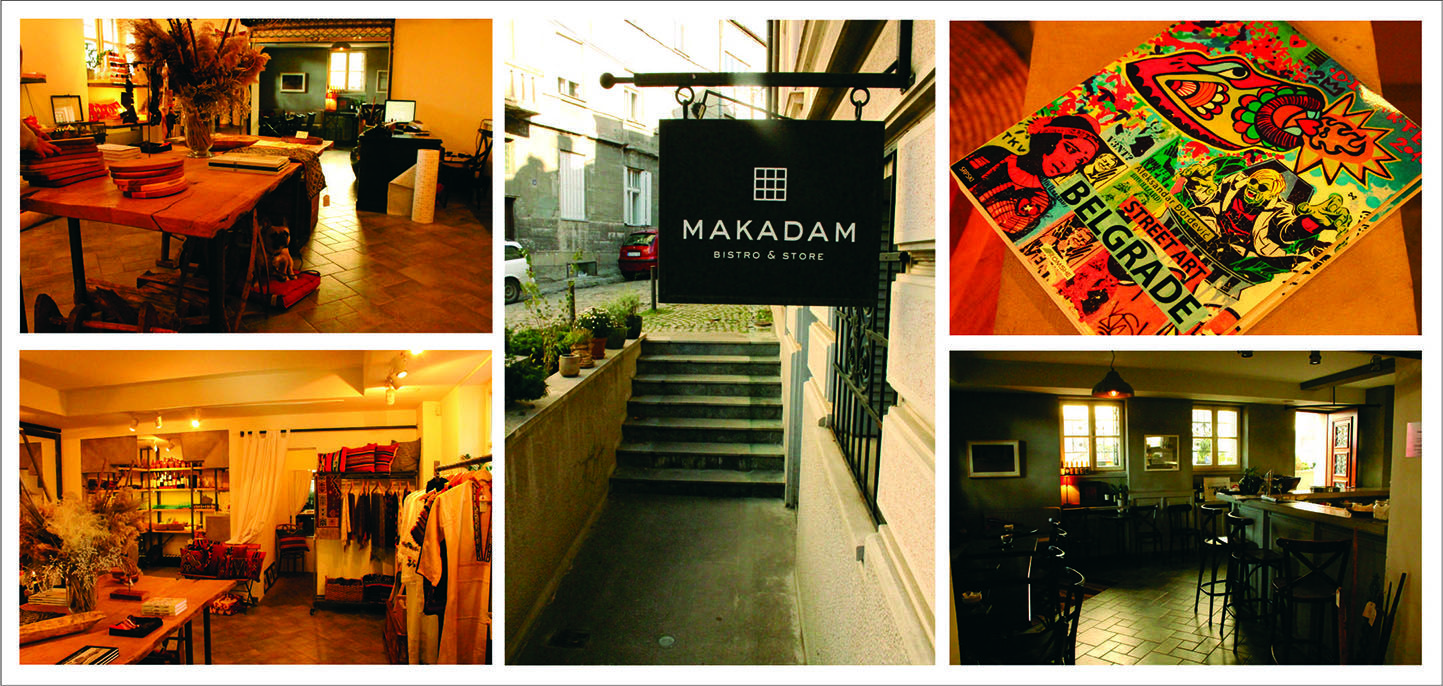 Now you have to return the same way to be on the track to continue with your shopping tour. But first you have to check two more city attractions at the beginning of Kralja Petra street: Cafe "?" is on the one side of street and Church of the Holy Archangel Michael is on the other side.  This street is full of cool places,  shops and restaurants.
 If you don't have much time for all of that just keep walking until the corner with Uzun Mirkova street. Turn left and you will discover  Lagami.
 is a small urban store with excellent pieces of clothes for every day which are comfortable, modern and easy to wear. Designer Lana Prosenica creates every piece with love, devotion and attention to detail. Most of these pieces can be worn on several ways. Her collections are limited and with these you will avoid the mediocrity of mass production.
Address: Uzun Mirkova 7
Working hours: Mon-Fri 10-21h, Sat 10-18h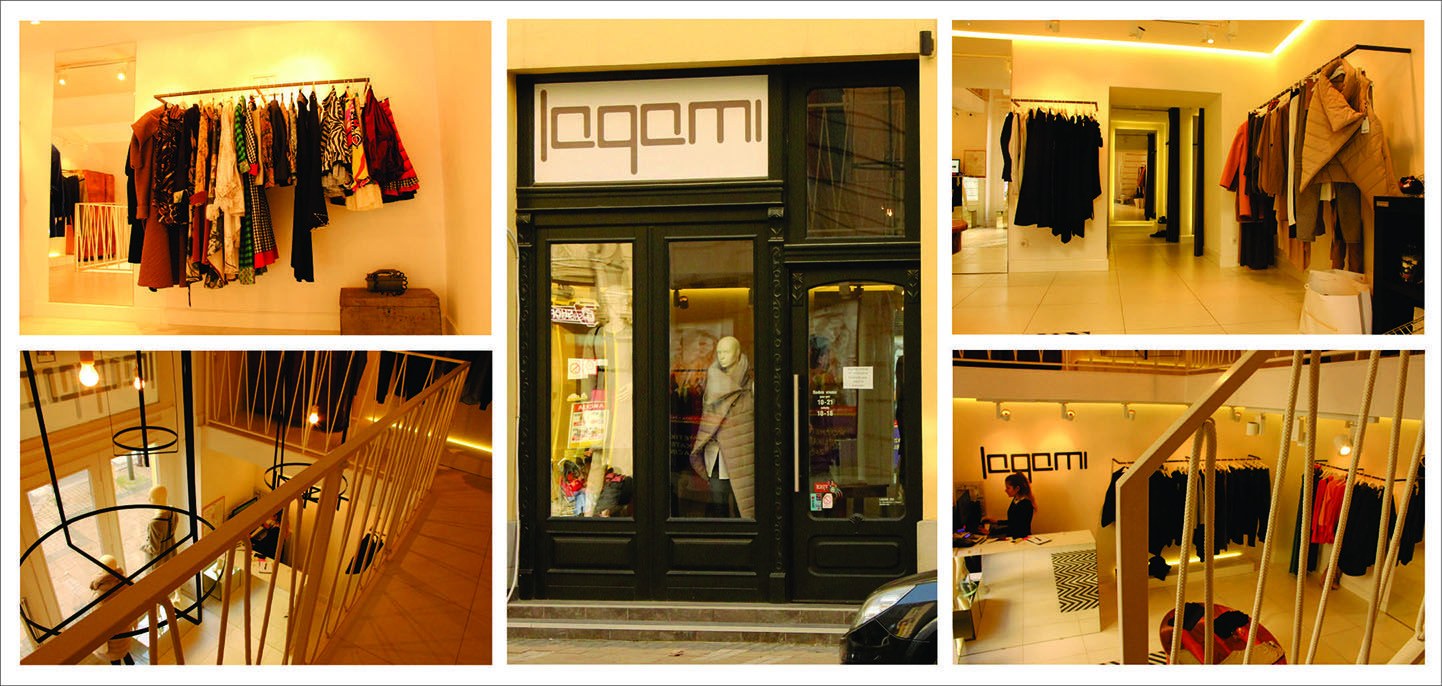 For next stop on this route, all you need is to get across on other side of the street and there you will find
Supermarket concept store is the first of that kind in Belgrade; it started 8 years ago with an idea to promote design and to combine store, restaurant, art gallery, tattoo saloon and mini spa center in just one place. This store was placed in former supermarket from the Socialist period. It became so popular among Belgradians and tourists in short notice. Today this store is on new address, also with a cool industrial interior, but it seems to be more focused on local designers and brands. The store has less supporting facilities than the previous (small bar and relax zone on terrace). Novelty for local people is that they now have an option to shop even online https://supermarket-online.rs/
Address: Uzun Mirkova 8
Working hours: every day 10-22h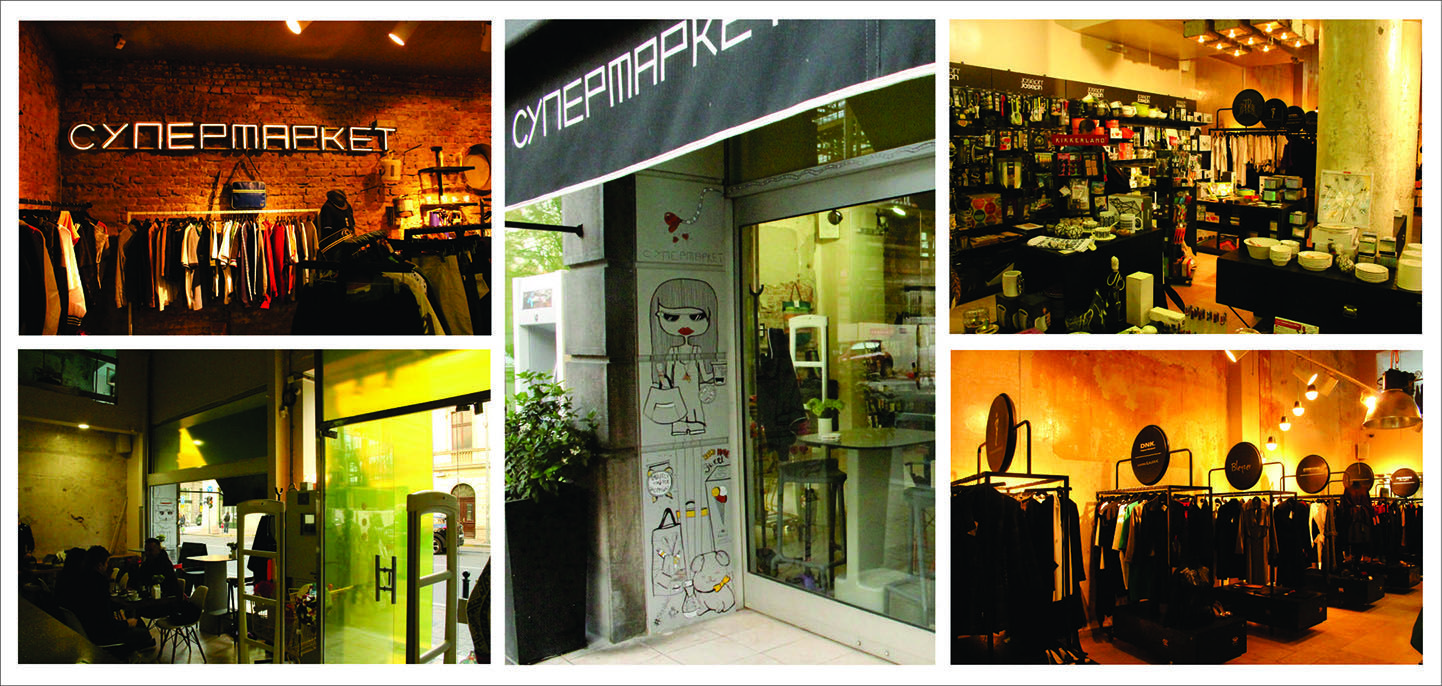 After Supermarket you need only a few steps to get back to Kralja Petra Street. In short time you will be in front of the one more great shop.
This store is so cool and it promotes design as way of living. Although it's a store, it looks like some urban gallery, while all designed pieces are stacked as showpieces for some exhibition. Here you can find modern home décor, fashion pieces and accessories. Some collections are made especially for Koncept 45 store. Expect the true enjoyment.
Address: Kralja Petra  45
Working hours: Mon-Fri 10-22h,  Sat  10-16h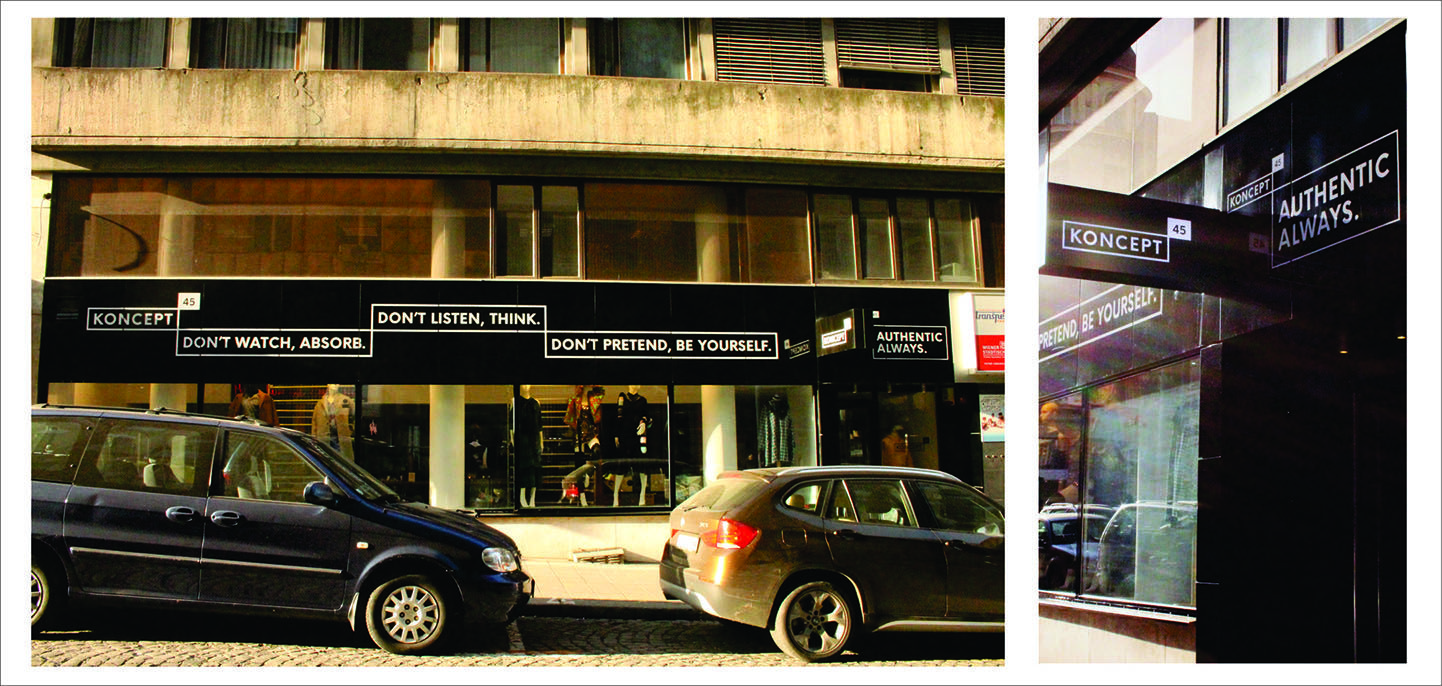 And finally for the end of this shopping tour I'll suggest you
I could easily say that P1 concept store is "a cherry on the top of cake" of Kralja Petra Street. This urban oasis is unique compound of various influences and expression of the designers. The store is now open for 4 years and in the past few years it became the first store to think about when it comes to elegance and authenticity of design, as Wedding and Ready To Wear Collection of Serbian designers.
Designers whose clothes can be found in the P1 concept store are among the best fashion designers in the region (Predrag Đuknić, Jelena Petijević, Tijana Žunić, MIANI, LJUBICA, Marko Krstić, Igor Todorović, Elena Nikolaevna, Milica Kandić, LAVANI COUTURE, Vlada Savić, GLAMM, Katarina Andrejić, PASQALIS, Predrag Vukašinović, Suzana Perić, Mirjana Vujčić, Nataša Pejović, DIVINE DESIGN). Their collections are based on hand-made pieces, exclusively in limited series in which you feel special in different occasions, whether for business or festive.
Special attention is drawn to the unique wedding dresses, made of the finest materials, with the inevitable hand-sewn motifs, which make the most beautiful day of every girl to full and special experience. Extremely friendly staff will do their best to help you in your selection and to make you feel very pleasant in this beautiful store. Well I know now where to search a wedding dress if I ever decide to get married again.
Address: Kralja Petra  75
Working hours: Mon-Fri 10-20h,  Sat  10-18h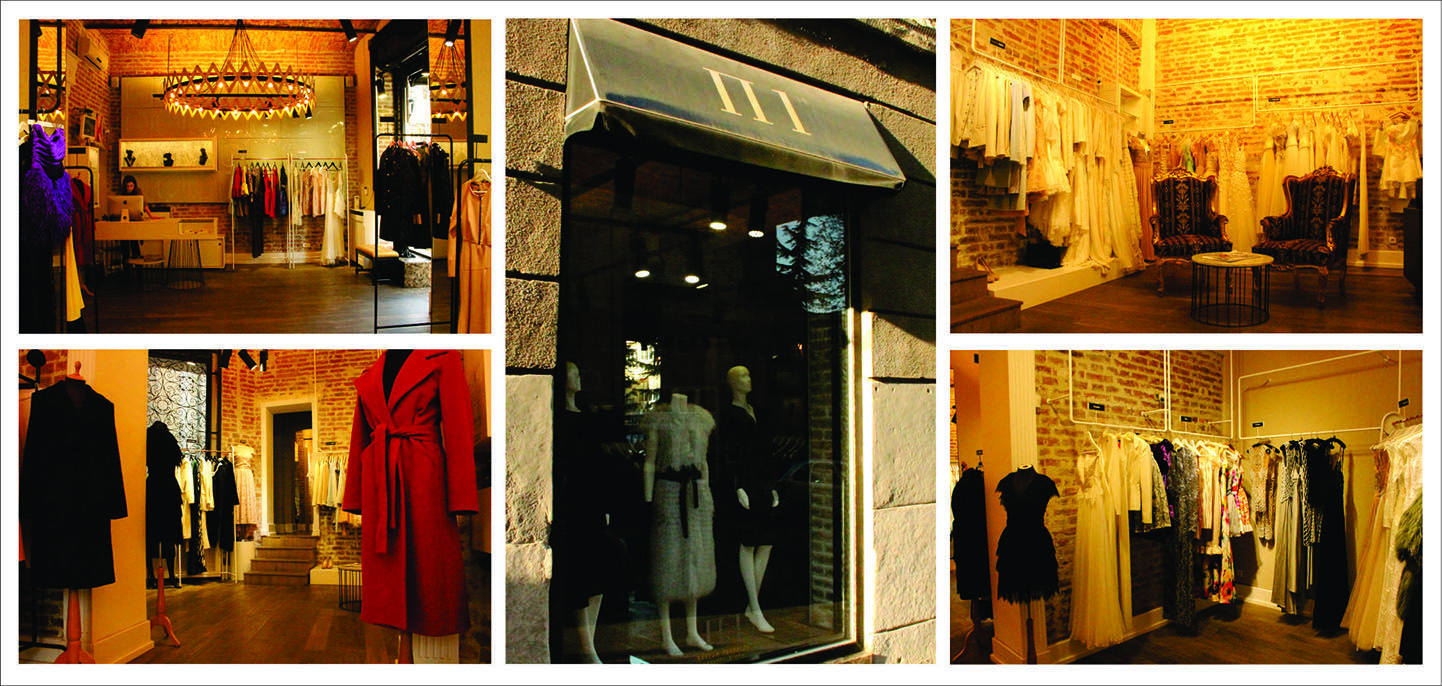 On this map you can find suggested locations of this shopping tour.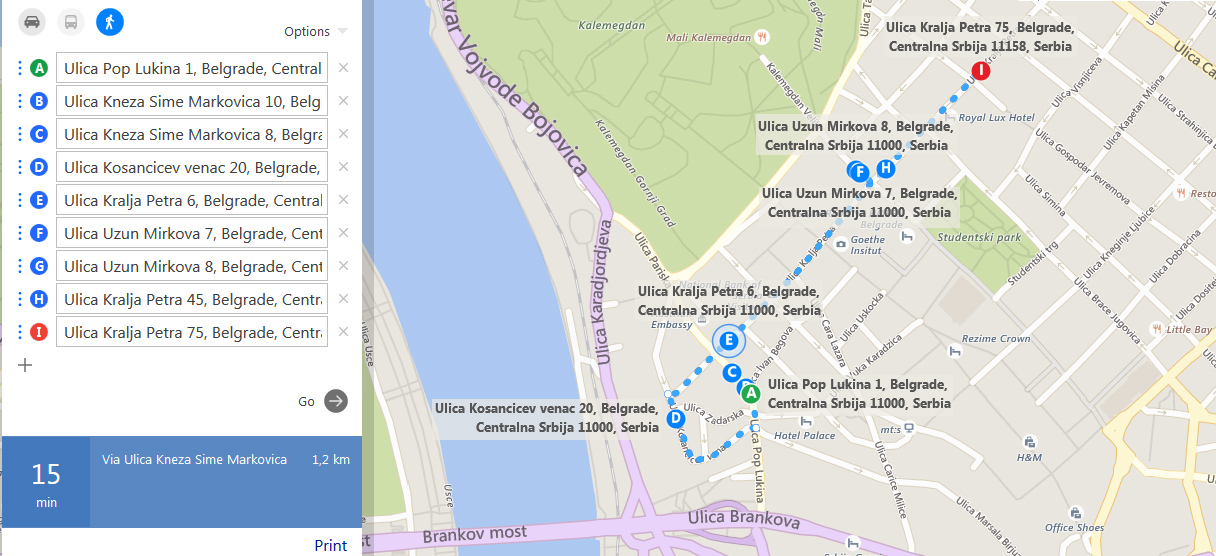 I hope you like these suggestions. You will definitely find a few more cool places for shopping on this route.  If you are interested to discover more interesting places for shopping in Belgrade, follow us through social networks because more is coming soon.