As the capital city of Serbia, Belgrade is the cradle and repository of Balkan and European culture. You can encounter history with every step you take – in the architecture of the buildings, the monuments in the parks, even the streets themselves which are rife with Belgrade spirit.
Still, one of the most important treasures of Serbian capital is Belgrade museum, actually more of them,  which all guard their own pieces of history from the onset of time. There you can come face to face with great figures of Serbian history and art, experience the national culture from older times and even touch artifacts from the days of former Yugoslavia. Are you ready to have some fun while experiencing a plethora of interesting sights? Then read on about Belgrade museum, in fact the five of them that you must-see.
1. Belgrade museum Nikola Tesla
Belgrade museum dedicated to Nikola Tesla, one of the most famous scientists in history, is located in the heart of Belgrade in Krunska street. The Nikola Tesla museum began work on 5th of December 1952, in a house designed by the famous architect Dragisa Brasovan, which was declared a monument of cultural importance in 1987.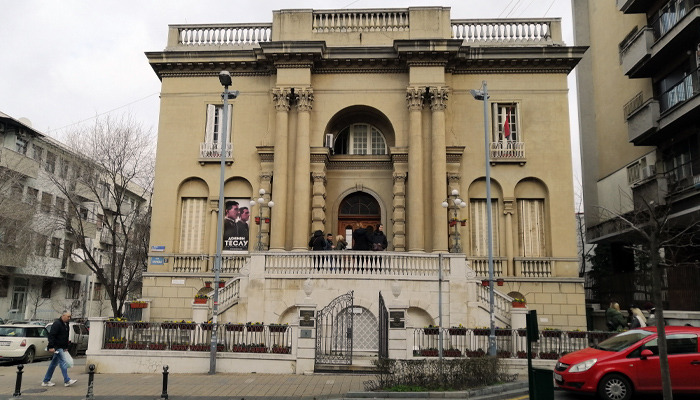 The Nikola Tesla museum owns one of the most comprehensive archives of documents related to the life and work of this genius scientist and is of immense importance both to the science community and the broader audiences. In this building you can see Tesla's original work documents, working models of his inventions, personal miscellaneous and also get to know the face and work of this great scientist. Among other things, the museum's collection includes the following:
– Over 160.000 documents belonging to Nikola Tesla
– Over 1.500 photographs, devices, instruments and other objects
– Over 1.000 of Tesla's blueprints and drawings
On 16th of October 2003, Nikola Tesla museum's archive contents were included in the UNESCO's World Heritage list.
The museum of Nikola Tesla also keeps a ball-shaped urn which contains the remains of the scientist himself.
Good to know
Closed on Mondays
Working time every Tuesday to Sunday from 9:45 – 20:00
Guided tours, which lasts about 45 minutes run every hour from 10 am.
Guided tours can be in Serbian or English, depending on the tour schedule and visitor's interest.
Address: Krunska Street  51
2. The Historical Museum of Serbia
The Historical Museum of Serbia is a veritable treasure trove of cultural heritage. It owns over 35.000 objects distributed in 25 collections, offering you the chance to delve deep into the societal, military and cultural history of Serbia. Moreover, this institution's extensive collection will allow you to learn about the history of other cultures that once existed in this region and shaped it over time.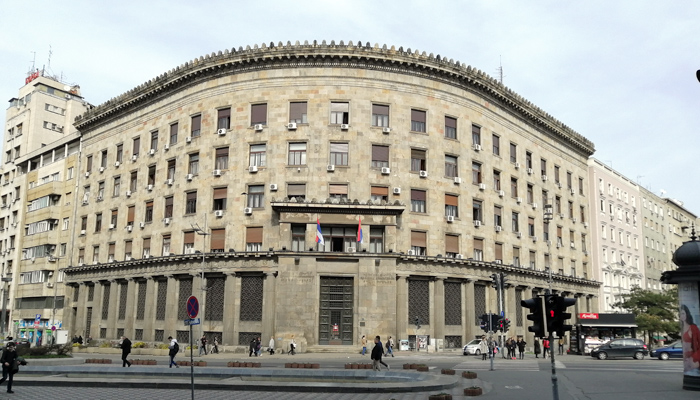 What's unique about the Belgrade's Serbian History Museum are their themed exhibitions which take place several times a year. They draw in many visitors from all around the world and have even been exhibited in larger cities of Europe, Africa, Australia and America.
This is why it's absolutely worthwhile to include a visit to the Serbian History Museum while you are exploring Belgrade.
As of 1966, the composition of this museum also includes the residence of Knez Milos in Topcider, whose yard contains the gargantuan, centuries old plane tree with a 7.35m trunk thickness and 35m overall height, making it one of the largest specimens surviving in Europe.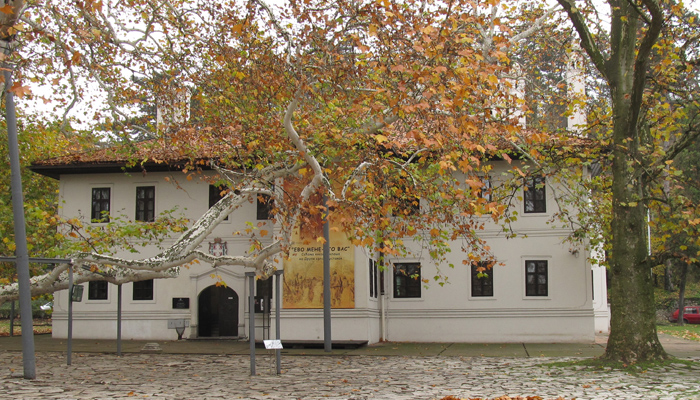 Good to know
Closed on Mondays
Working time every Tuesday to Sunday from 12:00 – 20:00
Address: Trg Nikole Pašića  11
3. The National Museum
This is the oldest Belgrade museum, originating in 1844. It is located in the heart of the city, at the Republic square. Today considered one of the most priceless treasures in the museum's possession is Miroslav's gospel, the oldest known Cyrillic manuscript written in 1190.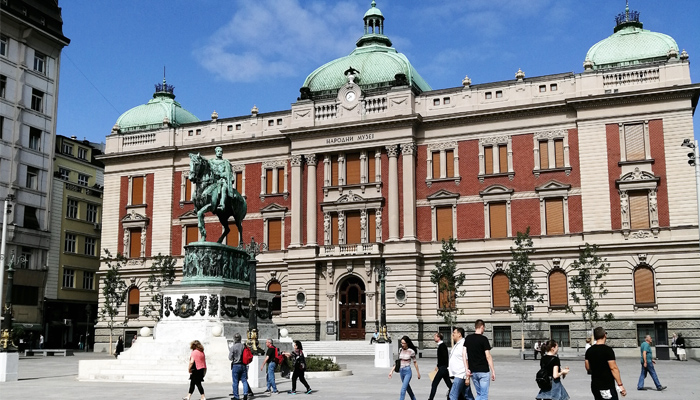 In addition, the National museum has over 400.000 archeological, artistic and historically significant priceless objects which date back from pre-historic to modern times. The collections are divided into four categories: archeology, middle ages, new art and numismatics. The exhibitions you can especially enjoy during your visit to the National Museum are:
– Objects from Lepenski vir which date back to the 7th millennium B.C.
– Belgrade mummy from the middle ages
– Icons and frescoes from the middle ages
– Artistic images by famous painters Paja Jovanovic, Nadezda Petrovic, Sava Sumanovic and Ivan Mestrovic.
Good to know
Closed on Mondays
Working time from 10:00 – 18:00, on Thursdays and Saturdays from 12:00 – 20:00
Every Sunday, between 10am and 6pm, admission to the permanent exhibition of the National Museum is free of charge
Address: Trg Republike 1a
4. Belgrade's Ethnography Museum
If you would like to experience the spirit of Serbian tradition and life, the museum of Etnography is the address you have to visit. Located near the Kalemegdan park in the center of the city, the Ethnography museum survived two World Wars with some massive losses. Still, thanks to the hard and dedicated work of its curators, it managed to not only renew but significantly expand its collection. Today, this museum has over 60,000 various artifacts, traditional national wear and everyday use items from the past, 100.000 photographs, archive documents and movie material as well as over 50.000 subject matter books.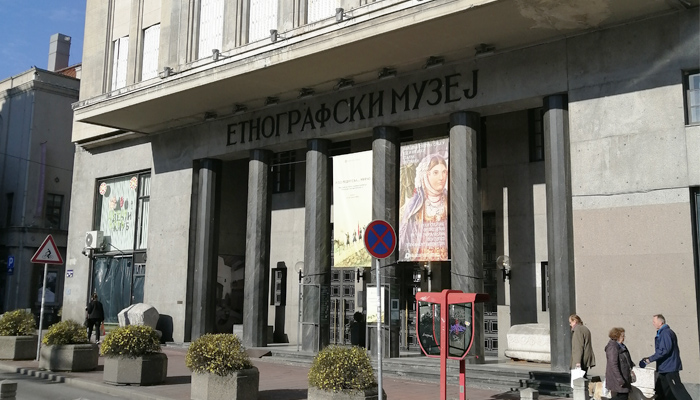 The regular ongoing exhibition at the Ethnography museum is "The National culture of Serbs in the 19th and 20th century" and in addition there are always various themed exhibitions and educational programs. The Ethnography museum also includes the Manakov residence from 1924, which is located in Savamala and used to be a harem, while today it guards history and a collection of 2.600 items of immense cultural importance.
Good to know
Closed on Mondays
Working time from 10:00 – 17:00, on Sundays from 9:00 – 14:00
Free admission on Sundays for individuals
Address: Studentski trg 13
5. Museum of Yugoslavia – the House of Flowers
The Museum of Yugoslavia is the most popular Belgrade museum, visited every year by over 100.000 people.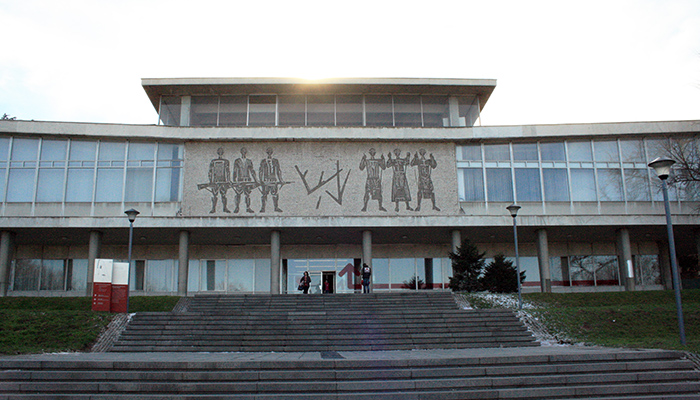 It consists of the so-called House of Flowers, the Old Museum, the 25th of May museum and the large 3.2 acres park. It is located in the elite settlement Dedinje and is surrounded by numerous beautiful villas at only a 30-minute walk away from the center.
This complex keeps items related to the history of Yugoslavia, including a collection of relay batons that used to be carried throughout the entire massive state back in the day in honor of Josip Broz Tito's every birthday. There is also the Moon rock that Broz received as a gift during the visit from American astronauts.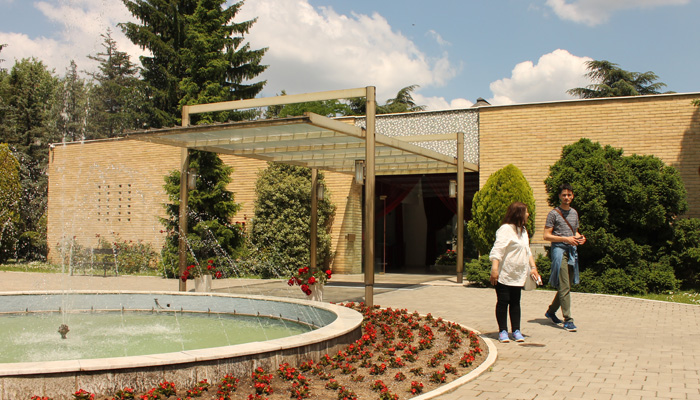 Tito himself along with his spouse Jovanka Broz, were buried at the House of Flowers and this section of the museum holds on exhibit their personal items, the former president's many decorations and gifts he got from various foreign officials during their visits.
Good to know
Closed on Mondays
Working time from 10:00 – 18:00
Address: Mihaila Mike Jankovića 6
If you are visiting Belgrade with your kids, then you should visit Museum of Illusions, Museum of Science and Technology and Selfie Museum.
For all its museums, Belgrade offers its visitors a plethora of other interesting contents. If you'd like to know more about this city, it's surroundings and history or you like to experience the flavors and aromas of the Serbian capital city, the city break tours in Belgrade will definitely fulfill that goal.
These tours are at your disposal throughout the year, aren't too demanding on your time and offer you the opportunity to get to know Belgrade in a unique and interesting way and enrich your life with new experiences.